The summer is a fun time to read new books and play with colors in your home or at your events. Today we are featuring a few books to add to your summer reading list, as well as a few tips on how to add the season's hottest colors to your dining table.
READING
In the Textile Lofts building at Serenbe you will find the most charming bookshop – Hills & Hamlets. Ran by Josh and Megan, they are always eager to help you find the perfect book to curl up with. I spoke with Megan to find out what books we MUST read this summer! Below are her recommendations.
Must Read List:
Lillian Boxfish Takes a Walk by Kathleen Rooney
Perfect Little World by Kevin Wilson
Rise: How a House Built a Family by Cara Brookins
Hunger by Roxane Gay
Chemistry by Weike Wang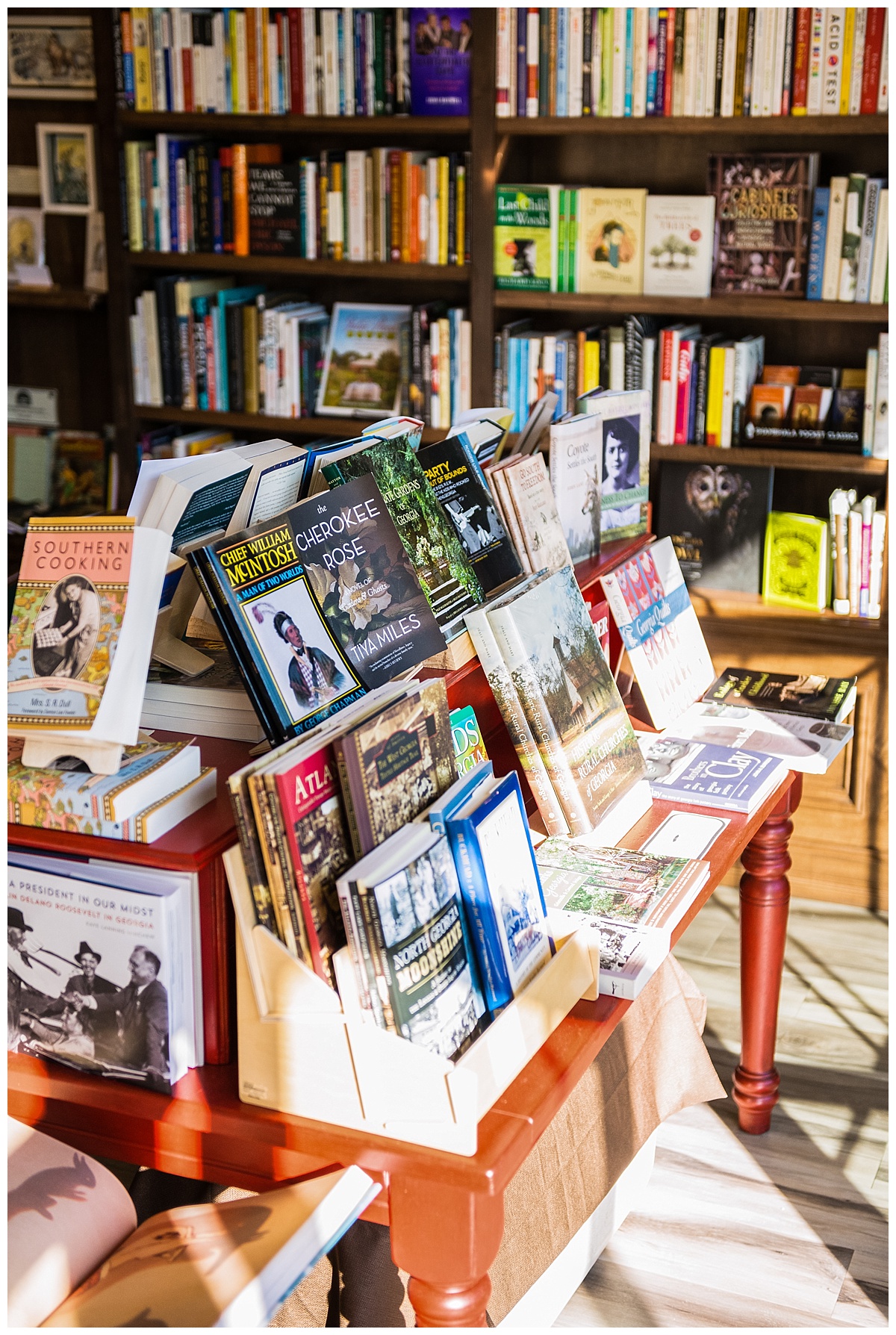 LINEN FAVORITES
Picking just one linen for your event is so hard, especially with so many gorgeous options! That's why Emily Karlen of La Tavola likes to mix patterns and textures to add interest to the décor and table design. For this summer, she's really into bright and bold patterns and colors.
Sissy Coral
The Sissy Coral linen would be perfect to brighten a room or to use outside for a garden party.  It is so versatile with its beautiful coral and navy pattern on a soft linen fabric. Add a bold napkin like the Tuscany Camelia, or tone it down with the ever popular Tuscany Natural to complete the look.
Photography –  Gagewood
Bubbly Sterling:
The Bubbly and Flow line of La Tavola linen include a mix of geometric polka dots and flowers in cool tones of navy and silver. They look amazing on accent tables but work just as well on their own.
Photography –  Melanie Duerkopp
Flow Bluebell:
Photography: Rachel Solomon
Don't forget your bar and food stations. The Marin Candy Apple adds the right kind of monochromatic pattern to allow your service ware and food to pop!
Photography: Margartet Austin
Such a lovely way to add color in a sophisticated way to the table! Now maybe I need to host a book club luncheon to combine my love of reading and beautifully styled tables?!
Creative Team:
Venue – Serenbe
Photography – Carter Elite
Planning and Design – Lemiga Events
Linen – La Tavola
Makeup – Corianne Elizabeth
Summer Reading – Hills & Hamlets Bookshop